As you know, our country got into a really bad haze 'season' which was destined to happen during my actual exam week, which we started to get a holiday bec of the haze on 20th October. I was happy+angry when they announced it. Because I wanted to finish my school session as early as possible because I have left out a lot of korean dramas and variety shows. We got holiday bec of haze for like 4 days, but I didnt attend school on Friday because we dont have exam and school was having a farewell party for my headmistress hehe :-)
My exam schedule also kept changing during that week i was so stressed out. Then we got to know that we're only going to take 8 main subjects which are malay, maths, english, ert, pai, science, history and geography. Im not sure if I was happy lol.......... But I was kind of mad because the exam keep being postponed until 26th october :-) I was legit craving for instant noodles and korean dramas ugh t____t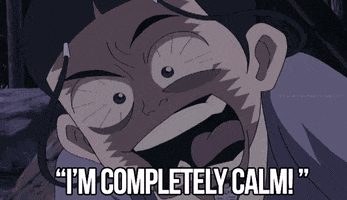 Overall, all of my exam papers were easy, except for geography and science........... Lets just stop talking about finals shall we? I am already stressed out about the amount of korean dramas I havent watch. Lets talk about my last day at school as an evening session student!
So, my last day of school was on the 30th of October, Friday. The day before, which was Thursday, I was taking my geo and history paper. On that last day, only three classes attend, which is my class 2KRK1, 2KRK2 and 2KAA. We attend school because we have to return the form 2 textbooks and get the form 3 textbooks. Some other classes will attend school on different days to return their textbooks. Im grateful we were the first one to return it as we dont have to attend school anymore during SPM.
Last day of school... was fun. I guess. I think so. I dont know. We attend school as usual. What I did at school day was just playing board game that my friend brought, which was Cluedo. It is so cool im not even joking. But it is quite expensive if you would like to buy it, but still worth it. Then after that, our turn to return the textbooks arrived. We returned the form 2 textbooks and received form 3's. I was so nervous... Having to end this year's final exam didnt make me feel at ease at all. I keep reminding myself on how I am going to take PT3 next year instead of finals again........
After that, we went back to class and play cluedo again lol because it was addictive as heck. Then we went downstairs to perform our Asar prayer and went to the canteen for recess. Then we went back to class again. My homeroom teacher was taking care of our class during that period. We talked about when are we going to do the class farewell party. They decided to do it this Thursday, November 5th. We also took pics afterwards. I didnt really join because yea I acknowledge my ugliness :-) + I hate being in the social media. The people are freaks.
Then, we went to the school mosque before going back home and just talk around. We went home on 645PM as usual. Heres something that rarely happen, that happened to me. I was missing my classmates lmfao. Never ever in my life, I had ever think of missing them. Theyre annoying freaks, especially the boys. I dont know, I just hate them so much.
-------------------------------------------
Actually Im not sure about how to end today's entry lol.... Hm I guess I will just wish those who havent finish their exam to answer their papers at ease and pass with flying colours! :-) Have a good day
♡